Year 2 - Badgers & Foxes
Wb 8th & 15th June - Man on the Moon - Year 2
Click here for the Home Learning Map for Year 2
During this 2 week learning period we will be looking at the story Man on the Moon by Simon Bartram.
This story can be found here.
If you would like to find out more about Bob and the author of the book, please click here.
Below are resources to help you complete some of the activities from the Learning Map. Please do not feel that you must print these. They can be copied out or used as a starting point.
Topic
Spacesuit
Can you create a new spacesuit for Bob? What will his spacesuit need to have to protect him?
You can use these activity sheets to help you with your design.
Alien Craft
The aliens keep a close eye on Bob, although he is not aware of them. Create an alien model or mask. Evaluate your creation what went well and what you could do next differently next time. You can use this activity sheet to help you with your evaluation.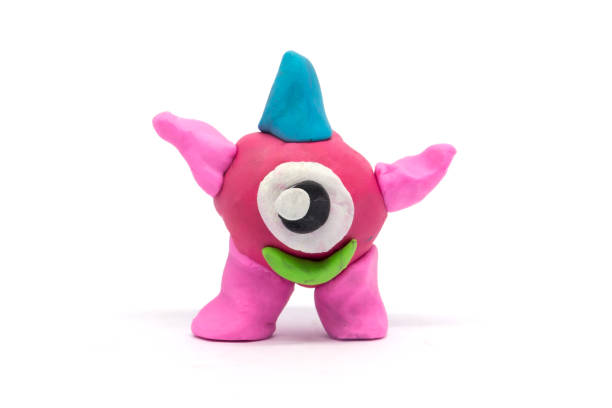 Design Your Planet
Make a model or a poster of your own planet. Think about it's name, who might live there, it's colour/size and what signs of life there might be.
Use this activity sheet to help you design your planet.
My Special Items
You can tell a lot about Bob from his front room and the objects in it. Do you have any special things at home that show other people what you are interested in or have experienced?
NASA for Kids
NASA for Kids is a great website which has lots of fun games and activities to help you learn more about space, the moon and astronauts.
Reading and Writing
Look at the cover of the story. Who is this? How would you describe Bob's character? What kind of person do you think he is? Would you like to meet him?
Book Review
Which parts of the story did you enjoy? Which parts did you not enjoy? Would you recommend this book to a friend? Use this book review template to help you review this book. You could record your book review in a video to tell me your thoughts.
Bob's Day - Diary
Bob does lots of jobs during his day. Why not make a picture diary of Bobs day!
Could you use your pictures to recount the story in a diary. You could also write your version of Bob's day?
Letter Writing
Write a letter to the man on the moon! Ask him how he's feeling, what his day is like or simply what it's like there? How might Bob respond? Can you also write a response to your letter from Bob?
Descriptive Writing
What can Bob see on the moon? Look at this image to write a short description using your senses.
SPaG
Questions and Commands
Write a list of commands which Bob needs to follow before he sets off to work in his rocket (e.g. Turn the key to switch on the engine.) Add an adverb to your command (e.g. Turn the key carefully to switch on the engine.) Then turn your command into a question (e.g. Have you turned your key to switch on the engine?)
Use these Bitesize lessons to help you recap over different sentence types.
Spelling
Remember to continue to practise your spellings using games and activities on Spelling Shed.
Maths
BBC Bitesize - Friday Challenge!
Why not take part in the Bitesize challenge every Friday? Check back here every Friday for the latest challenge.
BBC Bitesize - Maths Week 5 22/5/20
CanDo Maths Club
Here you will find a Parent Pack of Year 2 Maths based learning that has taken place during the academic year so far. Practise the skills and apply them to solve missing number and contextual problems to keep Maths Fit during the time of school closures.
The weekly plan will be:
Monday: Workouts A and D

Tuesday: Workout E
Wednesday: Workouts B and F
Thursday: Workouts C and G
Friday: Workout H
Unfortunately, the CanDoMaths Team are no longer producing videos to support the activity packs. Generic videos have been provided for Workout A, B, C , D, E and also for Workout F - the links are below.
Also the original videos for pack 2.1 and 2.2 are still available.
CanDoMaths Support Video 1 - Workouts A, B and C
CanDoMaths Support Video 2 - Workout D
CanDoMaths Support Video 3 - Workout E
CanDoMaths Support Video 4 - Workout F
CanDo Maths Answers
Physical Challenges
Click here to take part in Andy's Wild Workouts!
Cosmic Kids
Cosmic Kids: Click below to take part in a new Cosmic Kids Yoga
Sporting games and activities available on Wiltshire and Swindon Sport website.
Science
Explorify!
Science Observations: Celestial Objects - Odd One Out
Here are three celestial objects that your children should be familiar with. But how do they differ? This activity is great for promoting observation and discussion skills.
When you log back into your Explorify account, change the topic to Moon. You will find an activity called Celestial Objects.
Click the blue link below!
https://explorify.wellcome.ac.uk/
Healthy Eating - BBC Bitesize
Create a healthy lunchbox for Bob to take to work on the moon. What food would be inside the lunch box and can you justify your choices? Create a poster, video or leaflet for Bob.
Click this link to find some videos which explains the importance of healthy eating and eating a balanced diet.
Materials Investigation
Bob needs to have some protective sunglasses/sunshade for his rocket. At home investigate which materials you think will be the best. You could use a torch to test which materials are best to block the sun.
Use this information Power Point to help you investigate
Moon Phases
Use this link to find out about the different Moon Phases.
Can you create a mobile to show the different phases of the moon?
Why don't you try the Oreo Moon Phases challenge!
Music
'Out of the Ark' are offering free music resources for use at home during the lock-down period.
(**Disclaimer - Some songs will have a religious theme**)
Click the house to take you to the web page.