Odd Dog Out
Wb 4th & 11th May - Odd Dog Out - Nursery- Little Acorns
Click here for the Home Learning Map for 2 year olds.
Click here for the Home Learning map for 3 and 4 year olds.
Over the next two weeks we will be looking at the story Odd Dog Out by Rob Biddulph.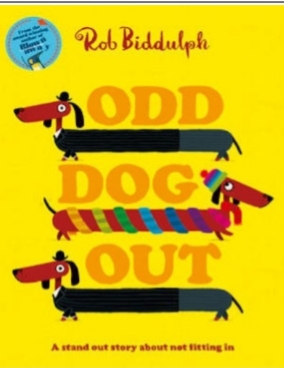 Click here to watch the story being read by Tom Hardy on CBeebies Bedtime Stories.
Please find below some pictures, videos and links to help support your home learning.
Maths
Here is the number rhyme of the week.
Find below a picture modelling the number formation activity.
Pre-Writing Activities
Cotton bud name writing activity.
Fine motor peg activity. How many can you do in two minutes?
Physical Challenges